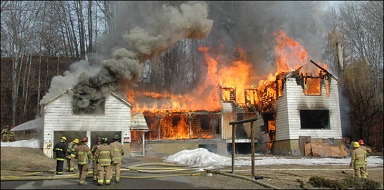 FIRE INSURANCE
As brokers, it is our business to ensure that you obtain the maximum insurance cover for the premium which you pay. The fire policy in its basic form covers the risk of fire, lightning and explosion of domestic gas only. The following important perils may be added for a little or no additional charge.
Bush Fire
Explosion
Earthquake
Aircraft
Impact
Flood
Storm & Tempest
Burst Pipes
Riot & Strike
Malicious Damage
Bursting and Overflowing of Tanks and Apparatus.

Also at no additional charge, we would arrange the inclusion of series of clauses which amplify the scope of the basic policy.
To enable us obtain quotation on your behalf, we would be grateful if you would advise us of the values at risk as follows:-

BUILDING (replacement cost as when new)
PLANT & MACHINERY (replacement cost as when new)
OFFICE FURNITURE, FIXTURES & FITTINGS (replacement cost as when new)
Availability of fire prevention measure entitles you to Fire Extinguishers Discounts. The discount varies depending on the effectiveness of the broker. Please advise us of the appliances you hold or propose to deploy.