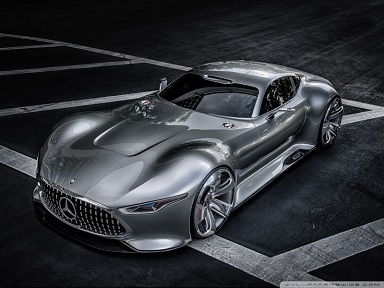 MOTOR INSURANCE
There is a special Motor Insurance Package which protects you and your employees against losses suffered as a result of using the insured vehicles. Basically, this package can be arranged on:
COMPREHENSIVE 
Extent of Cover
Comprehensive motor insurance provides an extensive cover. Apart from indemnifying against third party liabilities, it also protects against losses suffered as a result of accidental damage to the insured vehicles fire damage theft of the vehicle and also Passengers Liabilities.
Premium
Motor Vehicle Insurance is tariff rated, and as such we will need to know the values, make and capacity of the vehicles to be insured to ascertain the premium payable. However, as a Special Package for your establishment, we will negotiable fleet discount on the premium payable.
OTHER BENEFITS THAT COULD BE ENJOYED WITH THE PAYMENT OF MINIMUM ADDITIONAL PREMIUM INCLUDE
AUTOMATIC EXTENSION FOR:
Medical Expenses:
The Standard Motor Policy pays only N20.00 in respect of medical expenses. However medical allowance of up to a maximum of N5, 000.00 will be paid in respect of any occupant (including the driver) who sustains bodily injury caused by violent accidental external and visible means as the direct and immediate result of an accident to the insured vehicle.
Legal fees and Expenses
Legal fees and expenses arising as a result of an accident involving any of the insured's vehicles shall also be paid for by the insurance company.
Indemnity to Other Persons 
The policies will be extended to indemnify the insured against sums including claimant's costs and expenses in respect of death, bodily injury or damage to property for which the insured is legally liable if there is an accident involving any person driving an insured vehicle with the insured's permission. Such persons must be licensed drivers.
OPTIONAL EXTENSIONS:
Riot, Strike & Civil Commotion-Damages to the insured vehicles arising from the above shall be covered on Payment of additional premium of 0.75% on the values of the vehicles.
Increase Third Party Property Damage: This could be increased from N1, 000,000 prescribed by the new Insurance Act to any selected limit subject to the payment of some additional premium.
Automatic Increase in Value Clause: In view of inflation and the attendant rising cost of vehicles and spare parts, the policy may incorporate this clause in which case an insured vehicle is automatically covered for 110% subject to the insured paying the desired additional premium.
Loss of Use: The insurance company could also undertake to pay fixed amount per each day, any of the insured vehicles is being repaired to mitigate the hardship associated with unused vehicle. This is also subject to the payment of additional premium.